Baked beans-
A wondrous old style Baked Bean flavour. It tastes nice served with recent quick bread or biscuits and honey.
Though you would like to permit time for soaking and cooking the beans, this direction continues to be quite simple.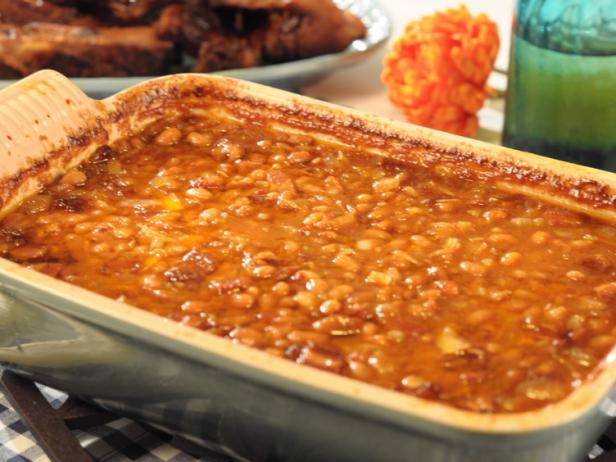 Preparation |  
Total  | 
Servings
5 MIN                                                 5 MIN              2
Ingredients-
★ 1 pound dry navy or soldier beans
★ 1/2 cup dark brown sugar
★ 1/3 cup apple cider vinegar
★ 1 teaspoon dry mustard
★ 1/3 cup molasses
★ 1/4 teaspoon freshly ground black pepper
★ 1/4 pound salt pork or slab bacon, cut into 1 1/2-inch chunks
★ 1 large white onion, quartered

The Process Of Making Baked beans-
1. Place the beans in a large bowl.
2. Add enough water to cover by three inches.
3. Let stand at least 10 hours.
4. Drain and transfer to a big saucepan.
5. Add just enough water to cover.
6. Let simmer. Adjust the water level so that the beans remain just covered.
7. Meanwhile, whisk together the molasses, vinegar, mustard, sugar, pepper, and 2 tablespoons of water.
8. Drain the beans.
9. Place the onion in a 2-quart Dutch oven.
10. Add the beans.
11. Cover with the salt pork or bacon.
12. Cover with the molasses mixture.
13. Heat oven to 300° F.
14. Cover Dutch oven and bake. Check it often, until the beans are tender, the meat is falling apart, and the liquid is
thick and bubbly, about 6 hours.
15. Add more water (or even a second batch of the molasses mixture) if the beans start to dry out.
16. Serve with buttered bread.